No.1 Website in India |
Secured Payment |
Gift |
Best prices |
Best Brands |
Easy Buy |
Ready Stock Of Craft Supplies |
100% Original products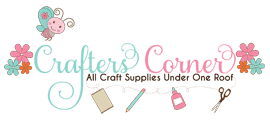 FREE DELIVERY**
For Orders above Rs.2999
Contact us
info@crafterscorner.in
Heartfelt Creations Cut & Emboss Dies
Enjoying showy and elegant orchid blossoms that need no maintenance has now become a reality! Known for their beauty as well as for being a somewhat finicky flower to grow, you no longer need a green thumb, specialized plant knowledge or jungle treks to bring their beauty to your surroundings. When paired with the Botanic Orchid Cling Stamp Set, these dies will have you creating stunningly realistic florals in any color you desire with the added bonus of never withering or fading due to lack of sunshine, water or long stays away from home.
These dies are part of the Botanic Orchid Collection and pair with the Botanic Orchid Cling Stamp Set.
Product Info:
Approx. Image Sizes:
1. Large Botanic Orchid: 4.0x 3.0
2. Midsized Botanic Orchid: 3.0 x 1.5
3. Small Botanic Orchid: 1.75 x 4.0
To know how to use this product, Please click on below link:
Write a review
Note:

HTML is not translated!