No.1 Website in India |
Secured Payment |
Gift |
Best prices |
Best Brands |
Easy Buy |
Ready Stock Of Craft Supplies |
100% Original products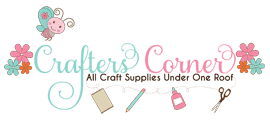 FREE DELIVERY**
For Orders above Rs.2999
Contact us
info@crafterscorner.in
Elements Earth Textures Adhesive - 2oz/60ml
Brand:
Art Glitter
Product Code:
ELA02
Availability:
In Stock
Art Glitter - Earth Textures For Arts & Crafts
A remarkable adhesive used to adhere Elements Earth Textures to paper, canvas, metal, glass, wood, acrylic, leather, stone, etc. Not for use over UV-coating lacquer, flexible plastic or waxy surfaces. General Directions: Unscrew adhesive lid and remove inner seal, tightly replace on bottle. Pull off cover to reveal spout. Do not cut. Use spout for a wide line. For precision application and a greater degree of control, firmly twist on Elements Ultrafine Metal Tip. Touch tip to surface before applying pressure. Wipe tip often with a cotton cloth and keep clean with stainless steel pin. To cover large areas, use spout or brush on thick coating of adhesive. Apply textures with a spoon while adhesive is very wet, white and shiny. Tap textures into adhesive with back of spoon. Be generous with glue and allow large area to dry a minute or more before tapping excess textures off. Smaller areas can be tapped off immediately. Adhesive will dry clear. Textures are not archival or acid free. Let art work dry and seal with a matte clear spray fixative. Large pieces may need additional adhesive applied. Tips/Hints: Elements Earth Textures will stain/dye any material they are left on for long periods of time. When applying several layers of Elements upper layers may change the color of textures below. Reapply lower texture in areas where needed. Or if layer is dry you can scrape the upper textures off. For greater dimensional effects reapply textures in appropriate areas. Experiment with mixing textures and glitter, save all stray pieces and keep together for future use.
Write a review
Note:

HTML is not translated!